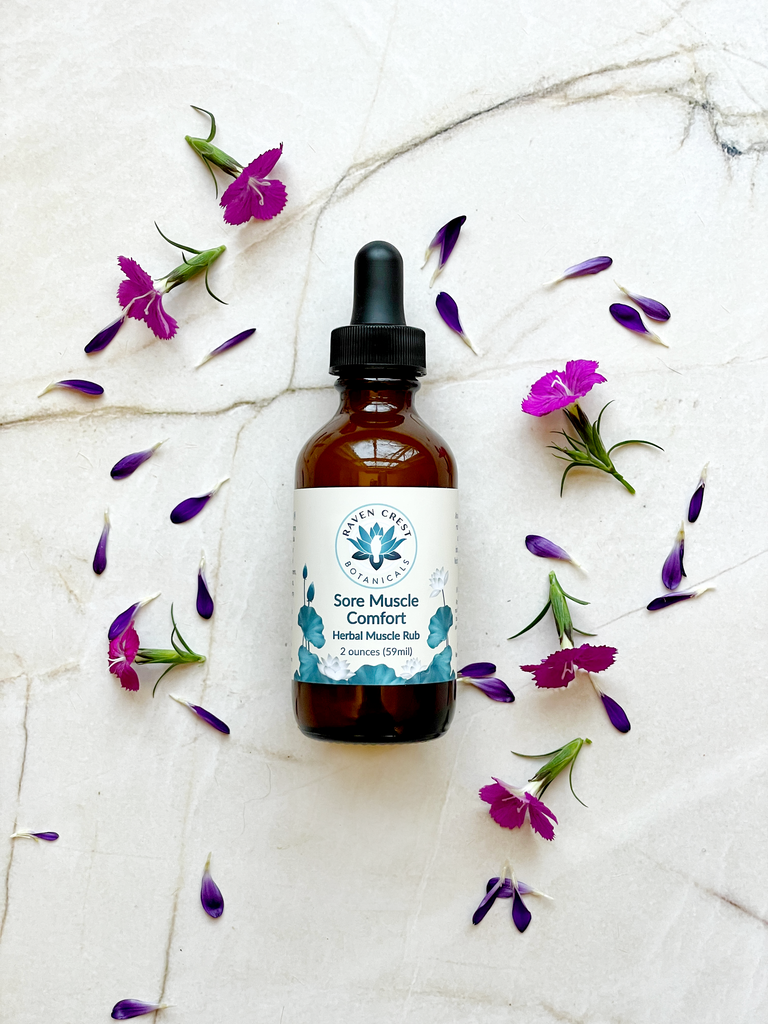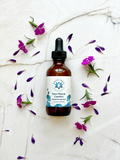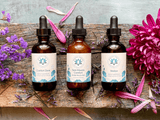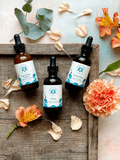 Raven Crest Botanicals
Sore Muscle Comfort
An aloe vera based muscle rub with herbal extracts and essential oils that first cool, then warm the affected area, to increase circulation and help heal inflamed tissue and joints.
Apply generously to achy muscles and lightly massage into tissue. 

EXTERNAL USE ONLY. Do not apply to broken skin or mucus membranes. Keep away from eyes.
ingredients: aloe vera • extracts of fresh arnica blossoms (Arnica montana) • comfrey leaf (Symphytum officinale) • calendula blossoms (Calendula officinalis) • camphor (Cinnamomum camphora) • German chamomile (Matricaria recutita) • essential oils of wintergreen, peppermint, cinnamon, lavender & juniper berry