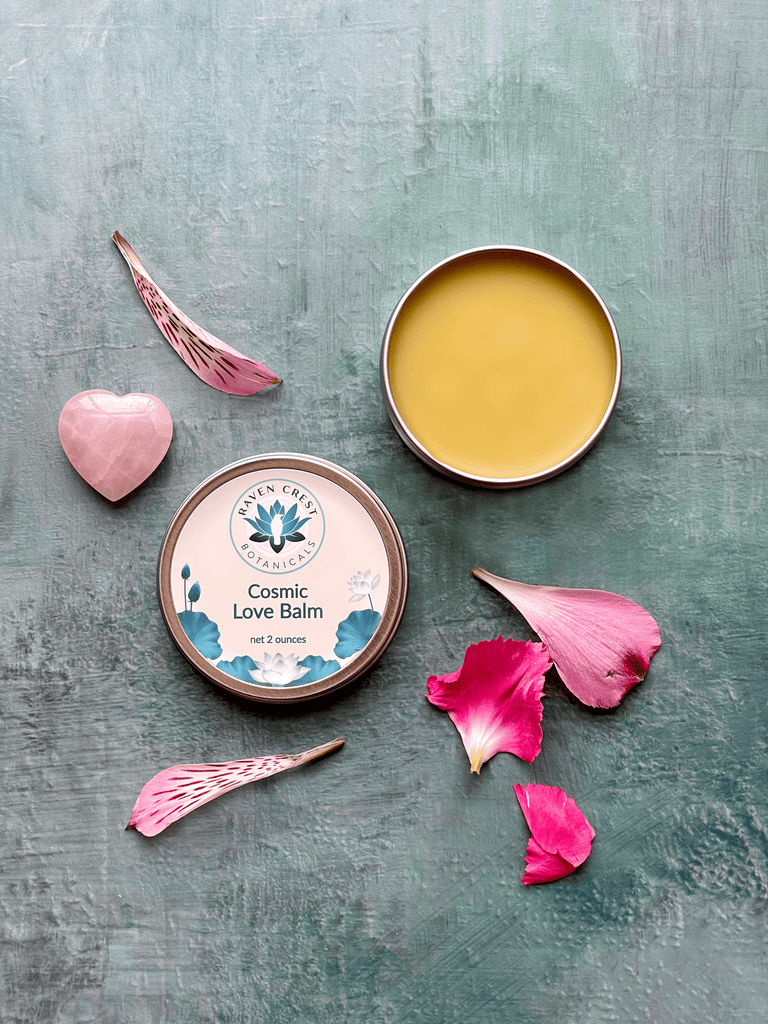 Raven Crest Botanicals
Cosmic Love Balm
This luscious blend is made for the sensual woman who loves to lubricate with natural oils. We infuse olive, jojoba and wheatgerm oil with soothing, healing, and deeply hydrating plants including marshmallow root, calendula and St. John's wort. Let this balm nourish and lubricate intimate tissue, and excite your senses with its intoxicating scent. This is also a wonderful nourishing body balm for dry hands and feet.
Ingredients: organic olive oil infused with organic marshmallow root • organic calendula blossoms •organic comfrey leaf & ethically wildcrafted  St. John's wort blossoms • organic jojoba oil • wheat germ oil • organic coconut oil • beeswax • vitamin E oil • essential oils of rose, jasmine & rose geranium


* This statement has not been evaluated by the Food & Drug Administration. This product is not intended to diagnose, treat, cure or prevent any diseases.