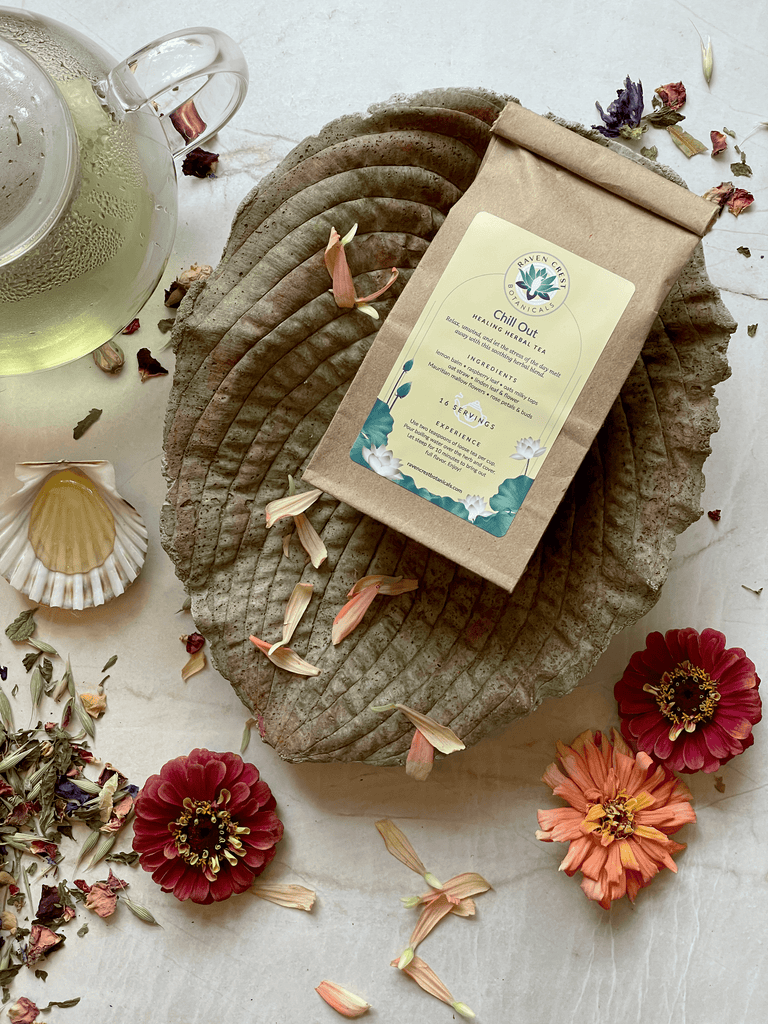 Raven Crest Botanicals
Chill Out Tea
All the herbs from our garden to caress your being and relax your body and mind. Sweet lemon balm eases tension and uplifts the spirit, oats straw and milky tops sooth frayed nerves, linden offers a loving, caring hug and roses love to hold your heart. The perfect cup of tea before bed or anytime when things feel a bit too demanding. Relax, unwind, and let the stress of the day melt away with this lovely herbal blend.
16 servings.
ingredients: lemon balm (Melissa officinalis) • raspberry leaf (Rubus idaeus) • oats milky tops (Avena sativa) • oat straw (Avena sativa) • linden leaf & flower (Tilia spp.) • Mauritian mallow flowers (Malva sylvestris) • rose petals & buds (Rosea spp.)

preparation: Use two teaspoons of loose tea per cup. Pour boiling water over the herb and add cover. Let steep for 10-15 minutes to bring out full flavor. Enjoy your daily morning cup!