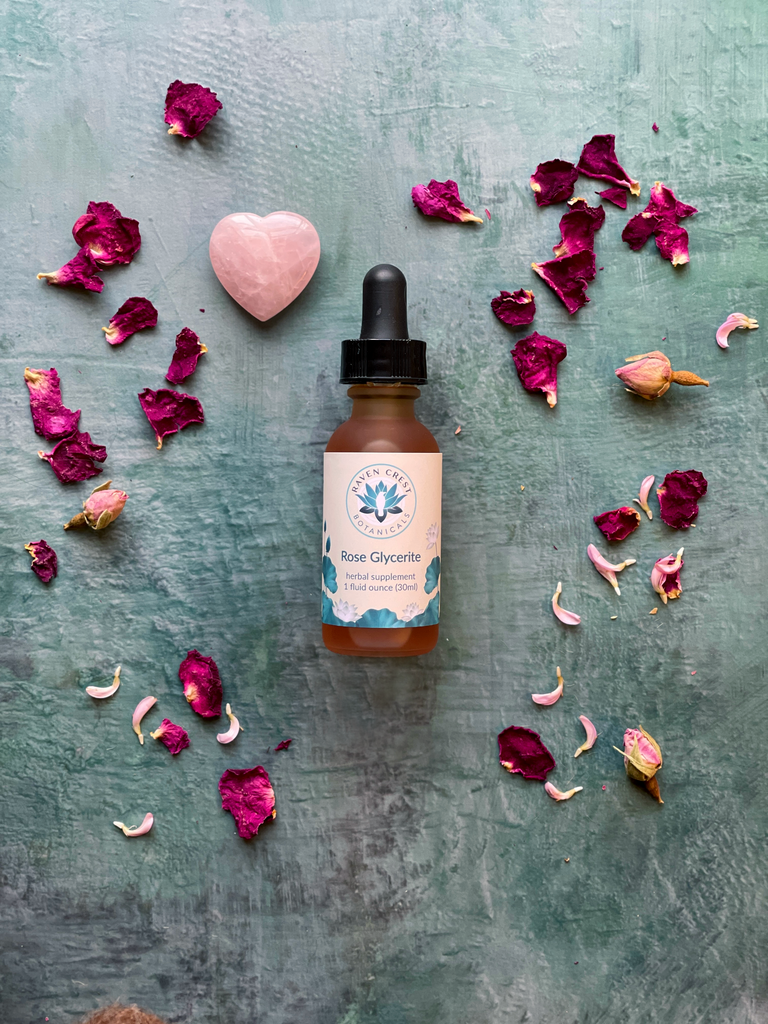 Raven Crest Botanicals
Rose Glycerite
Rose is the medicine of the heart. Her petals tightly closed at first, apprehensive and shy, and then – opening courageously, unstoppable, into her full potential, glorious in all her beauty. Rose opens our heart chakra, allowing love to flow freely and grief to be fully expressed so we can let it go.
The roses in our garden gift their scent and beauty in the bright warm light of early June. Delicious rose glycerite sweetens the heart and spirit alike. 
Ingredients: rose petals (Rosea spp.) • organic flaxseed glycerin • filtered water • love and sunshine
recomended use: Take 20-40 drops or 1-2 dropperfuls directly on tongue to feel uplifted, caressed, and held in love. Add to hot chocolate, desserts, beverages and ashwagandha milk.