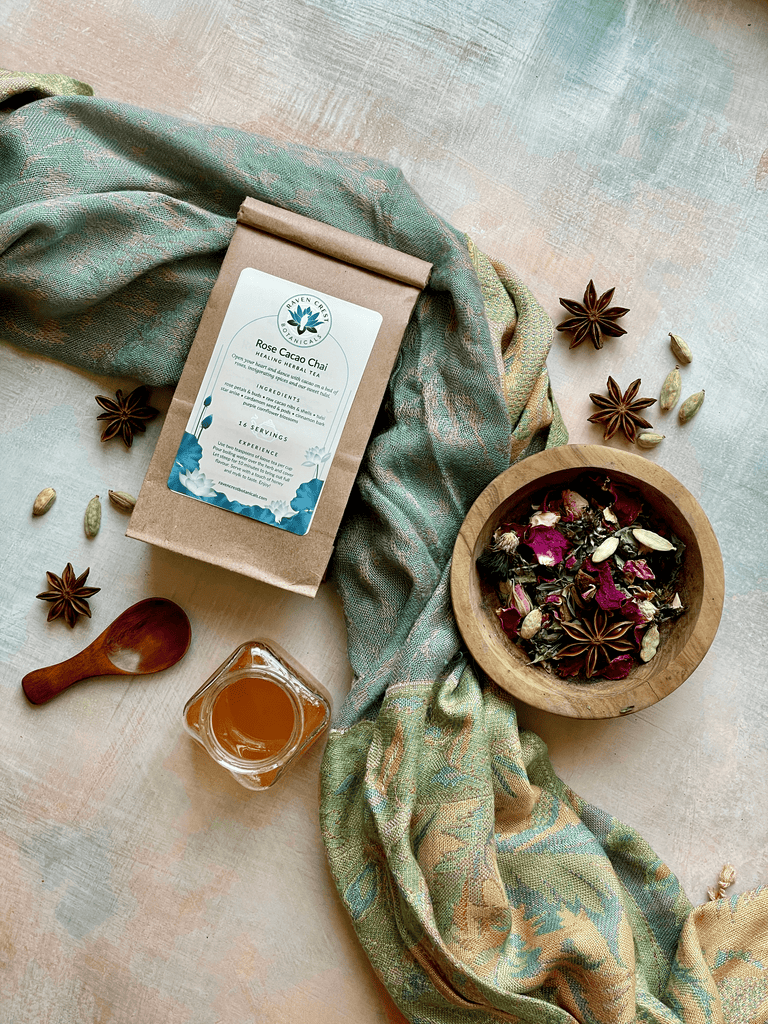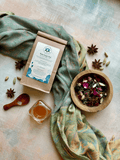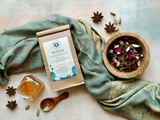 Raven Crest Botanicals
Rose Cacao Chai
Cacao's heart opening aroma dances together with subtle floral notes of rose in a delicious tea to invigorate the senses. Our farm grown sweet tulsi brings gladness to the spirit while cardamon, star anise and cinnamon warm your center. Purple cornflower petals add beauty to the blend. Spend a pleasurable moment with a cup of Rose Cacao Chai to hug your heart and rub your belly. Enjoy anytime, either pure or with a touch of honey and milk to taste. Naturally caffeine free.

16 servings.
ingredients: rose petals & buds (Rosea spp.) • raw cacao nibs & shells (Theobroma cacao) • tulsi (Ocimum sanctum) • star anise (Illicium verum) • cardamom seed & pods (Elettaria cardamomum) • cinnamon bark (Cinnamomum cassia) • purple cornflower blossoms (Centaurea spp.)
preparation: Use two teaspoons of loose tea per cup. Pour boiling water over the herb and cover. Let steep for 10 minutes to bring out full flavor. Serve with a touch of honey and mylk to taste Enjoy!