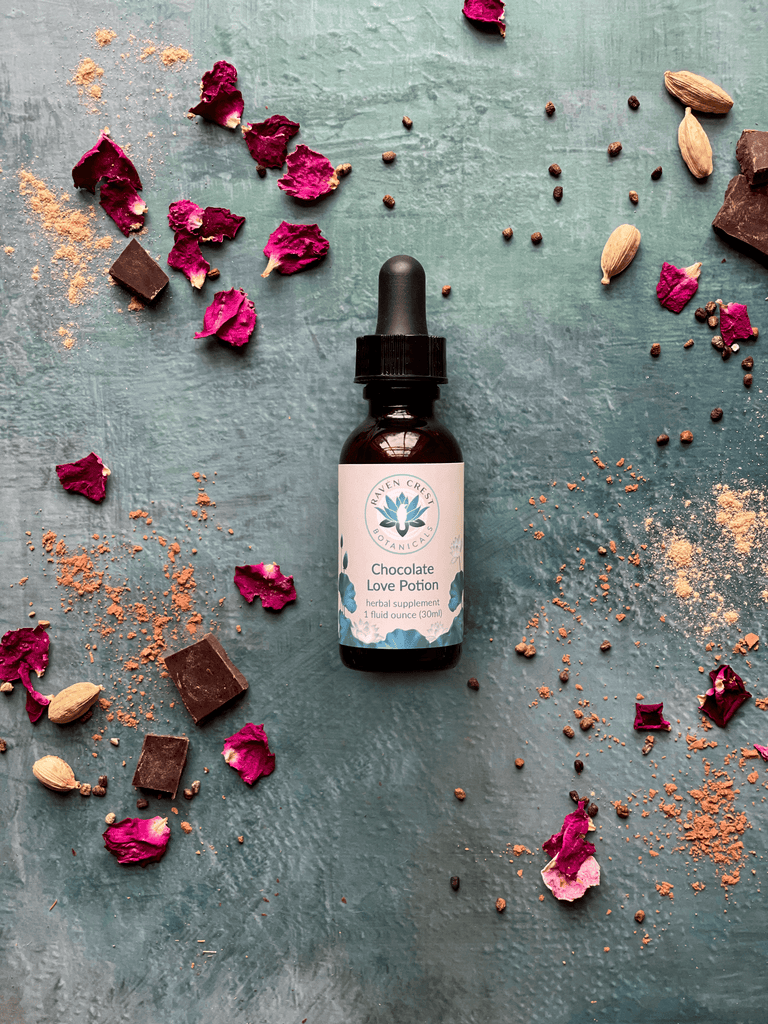 Raven Crest Botanicals
Chocolate Love Potion
This rich and indulgent elixir is the perfect way to show yourself some love. With a blend of aphrodisiac herbs, spices, and raw chocolate, this is a delicious love potion that will warm your body, open your heart, and invigorate your senses. A wonderful gift to yourself or someone you love. Add to desserts, drinks, ashwagandha milk or ceremonial cacao.
Ingredients: brandy and raw organic honey infused with rose petals (Rosea spp.) • vanilla bean (Vanilla planifolia) • cinnamon bark (Cinnamomum cassia) • ashwagandha root (Withania somnifera) • maca root (Lepidium meyenii) • ginger root (Asarum canadense) • cardamom seed (Elettaria cardamomum) • raw cacao (Theobroma cacao)

Recommended use: Take 50 drops or 1-2 dropperfuls directly on tongue. Add to hot chocolate, drinks, and desserts.