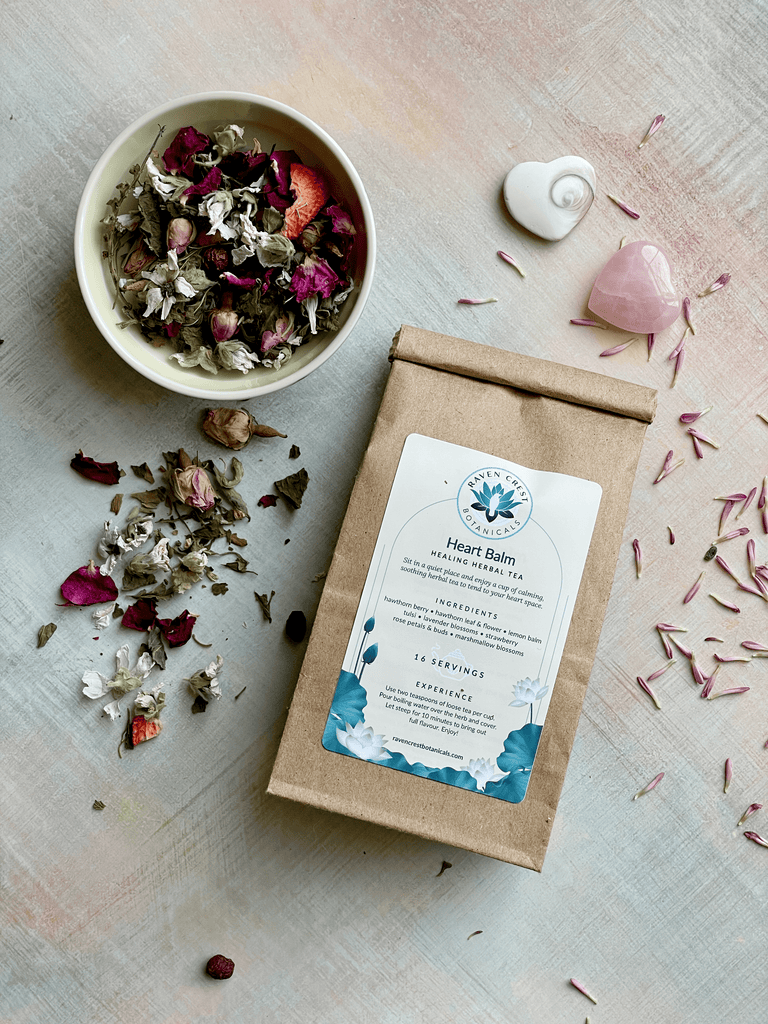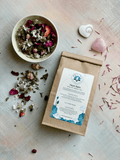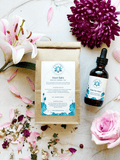 Raven Crest Botanicals
Heart Balm Tea
Sit in a quiet place and enjoy a cup of calming, soothing herbal tea to tend to your heart space. Crafted with love from a special blend of hawthorn, rose, tulsi, lavender, and strawberry, this beautiful blend is here to lend a comforting hand in times of emotional distress. Whether you are feeling overwhelmed, anxious, or just need a moment of peace, Heart Balm Tea is here to help. Take a deep breath and let this gentle medicine ease away sadness and tension. From our garden to your heart, with love.
16 servings.
ingredients: hawthorn berry (Crataegus spp.) • hawthorn leaf & flower (Crataegus spp.) • lemon balm (Melissa officinalis) • tulsi (Ocimum sanctum) • lavender blossoms (Lavendula officinalis) • strawberry (Fragaria × ananassa) • rose petals & buds (Rosea spp.) • marshmallow blossoms (Althaea officinalis)

preparation: Use two teaspoons of loose tea per cup. Pour boiling water over the herb and cover. Let steep for 10-15 minutes to bring out full flavor. Enjoy!