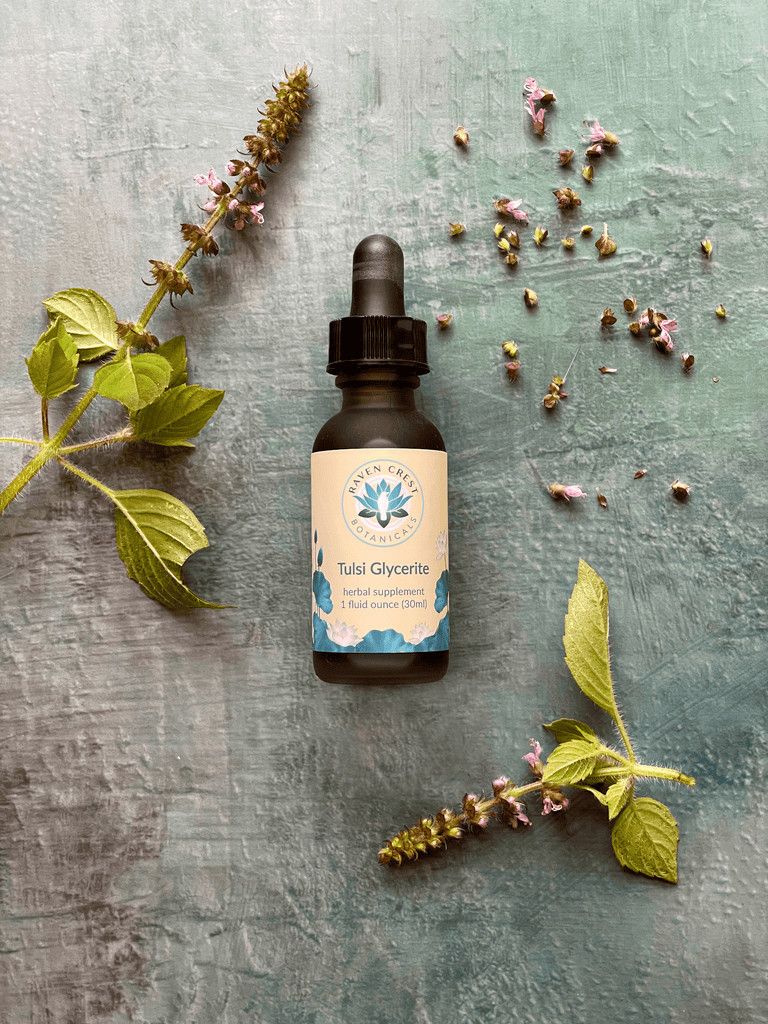 Raven Crest Botanicals
Tulsi Glycerite
Our own aromatic tulsi gets to shine in our delicious and nourishing Tulsi Glycerite. Also known as holy basil, tulsi is revered in Ayurvedic medicine as the 'Queen of Herbs' and has been used therapeutically in India for over 3000 years. Tulsi helps the body have a healthy response to stress, invites a calm and clear mind, supports concentration and uplifts the spirits. We share the sweetness that she brings to our gardens in our delicious Tulsi Glycerite.

Glycerites are safe for all ages, and a wonderful choice for children and those who do not want to consume alcohol. Glycerin has a very low glycemic index score, and is a delicious way to flavor drinks, smoothies and desserts.
Ingredients: tulsi (Ocimum sanctum) • organic flaxseed glycerin • filtered water

recomended use: Use 2 – 3 pumps directly on tongue to invite clarity of mind and ease stress.