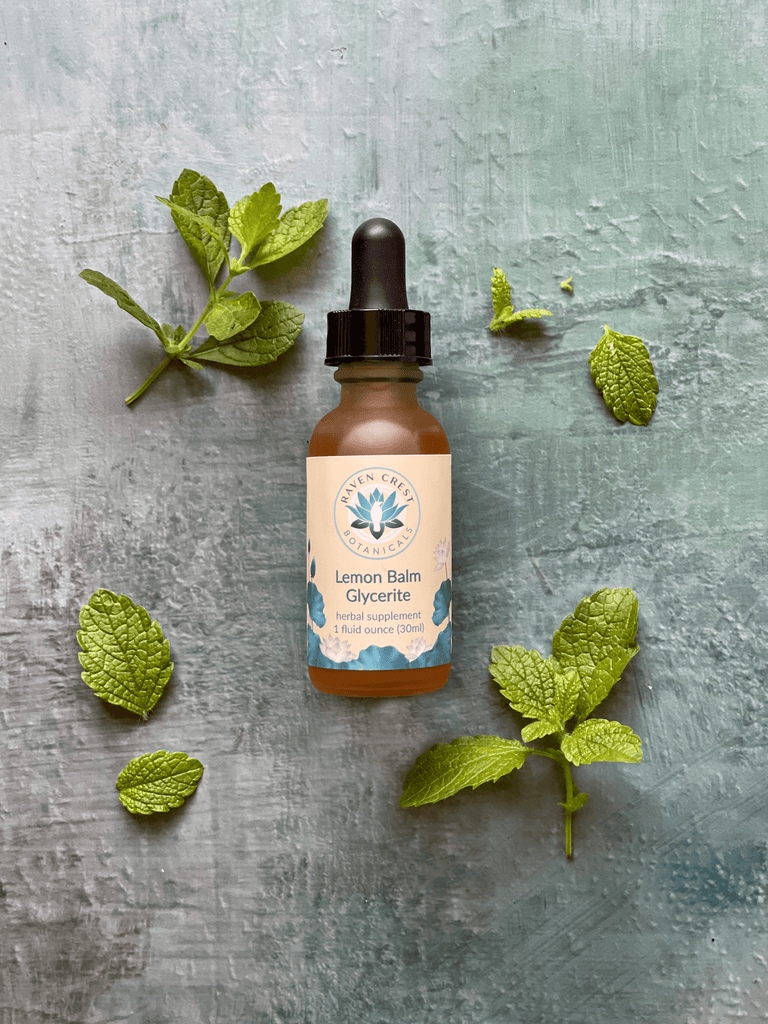 Raven Crest Botanicals
Lemon Balm Glycerite
Lemon balm brings its bright liveliness to our gardens each spring, and the bees love it just as much as we do! Known as the 'gladdening herb', lemon balm gently uplifts the spirit and calms the mind. This gentle nerve tonic is a soothing balm to the nervous system that will ease stress, tension and anxiety, while rejuvenating the mind and body.

Glycerites are safe for all ages, and a wonderful choice for children and those who do not want to consume alcohol. Glycerin has a very low glycemic index score, and is a delicious way to flavor drinks, smoothies and desserts.

Ingredients: lemon balm (Melissa officinalis) • organic flaxseed glycerin • filtered water

recomended use: Use 2 – 3 pumps directly on tongue to feel calm, soothed and uplifted.