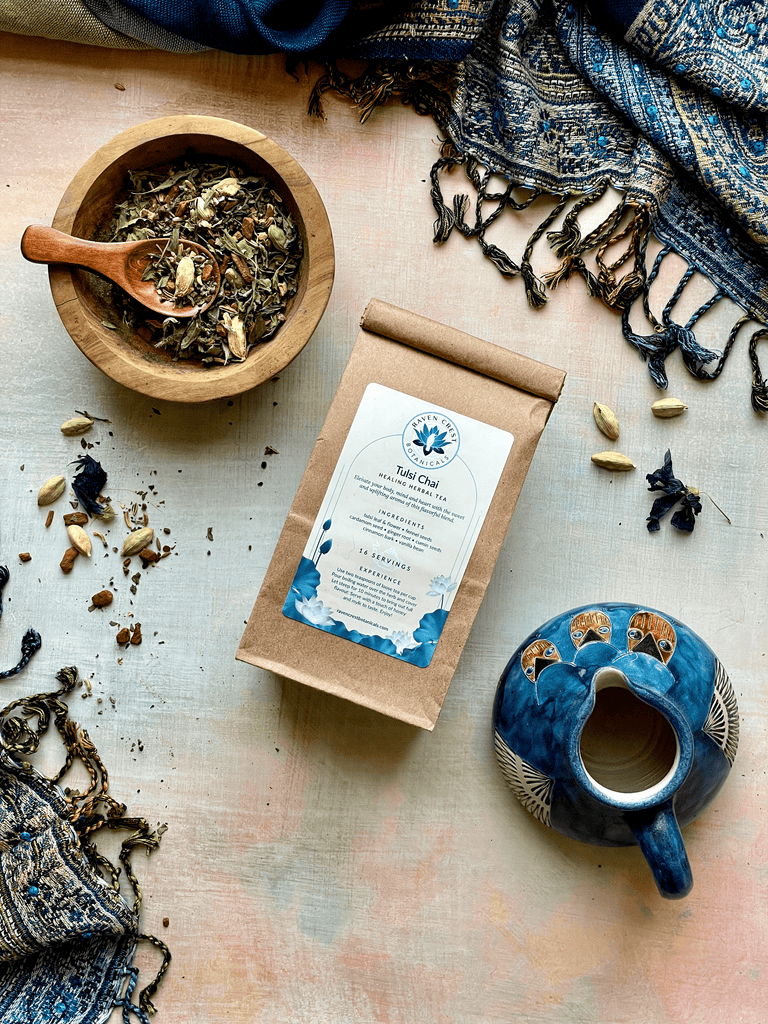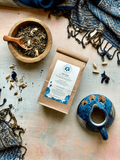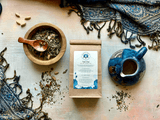 Raven Crest Botanicals
Tulsi Chai
Our own sweet and aromatic tulsi is the star of this delicious blend. Also known as holy basil, tulsi is both calming and uplifting, bringing vitality to the body and soothing the mind. Made with warming spices and Madagascar vanilla beans, this tea is a a great choice after a meal or for a warming pick me up any time of day. Naturally caffeine free.
16 servings.
ingredients: tulsi leaf & flower (Ocimum sanctum) • fennel seeds (Foeniculum vulgare) •
cardamom seed (Elettaria cardamomum) • ginger root (Asarum canadense) • cumin seeds (Cuminum cyminum) • cinnamon bark (Cinnamomum cassia) • vanilla bean (Vanilla planifolia)

preparation: Use two teaspoons of loose tea per cup. Pour boiling water over the herb and cover. Let steep for 10 minutes to bring out full flavor. Serve with a touch of honey and mylk to taste Enjoy!