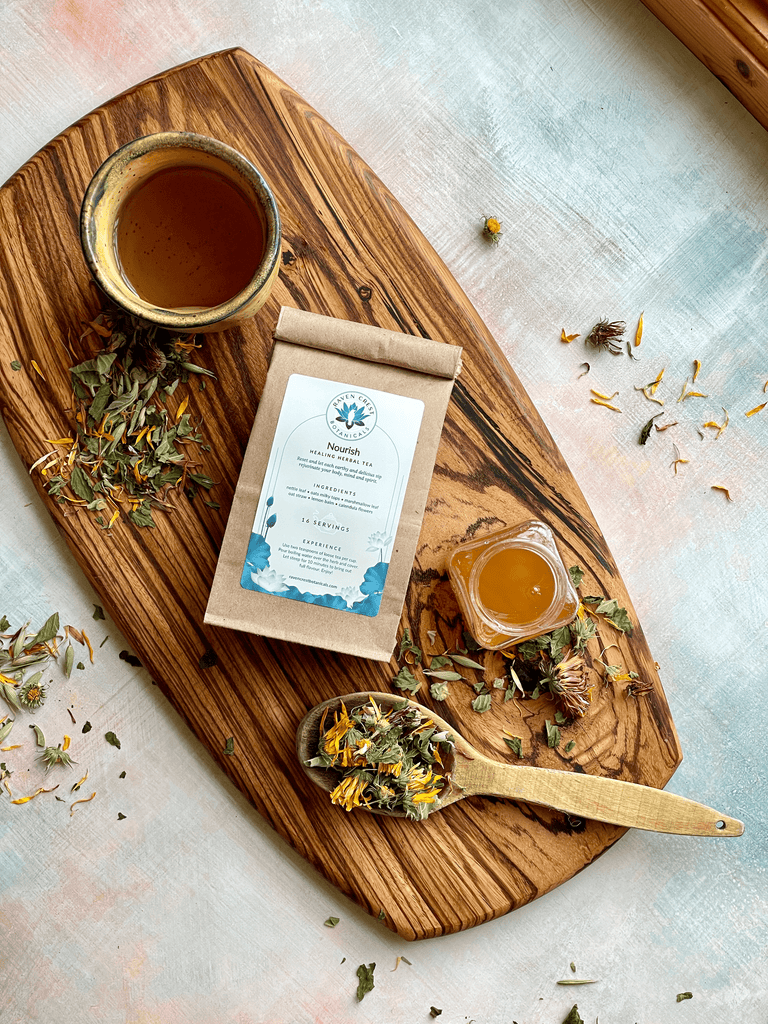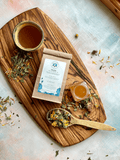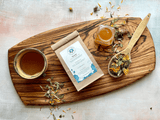 Raven Crest Botanicals
Nourish Tea
This rich and earthy blend is a warm and gentle hug to the body and mind. Lemon balm and oats milky tops soothe the nerves and calm the spirit, helping to rebuild a stressed nervous system. Nettles, wild-harvested here on the farm, adds one of the most nourishing and blood-building plant foods that supports overall vitality and wellbeing, while marshmallow soothes irritation and inflammation. Calendula adds a bit of sunshine with its stunning blooms. Nurture yourself with this delicious and nourishing blend. Naturally caffeine free.
16 servings.
ingredients: nettle leaf (Urtica dioica) • oats milky tops (Avena sativa) • marshmallow leaf (Althaea officinalis) • lemon balm (Melissa officinalis) • calendula flowers (Calendula officinalis) 

preparation: Use two teaspoons of loose tea per cup. Pour boiling water over the herb and cover. Let steep for 10 minutes to bring out full flavor. Enjoy!