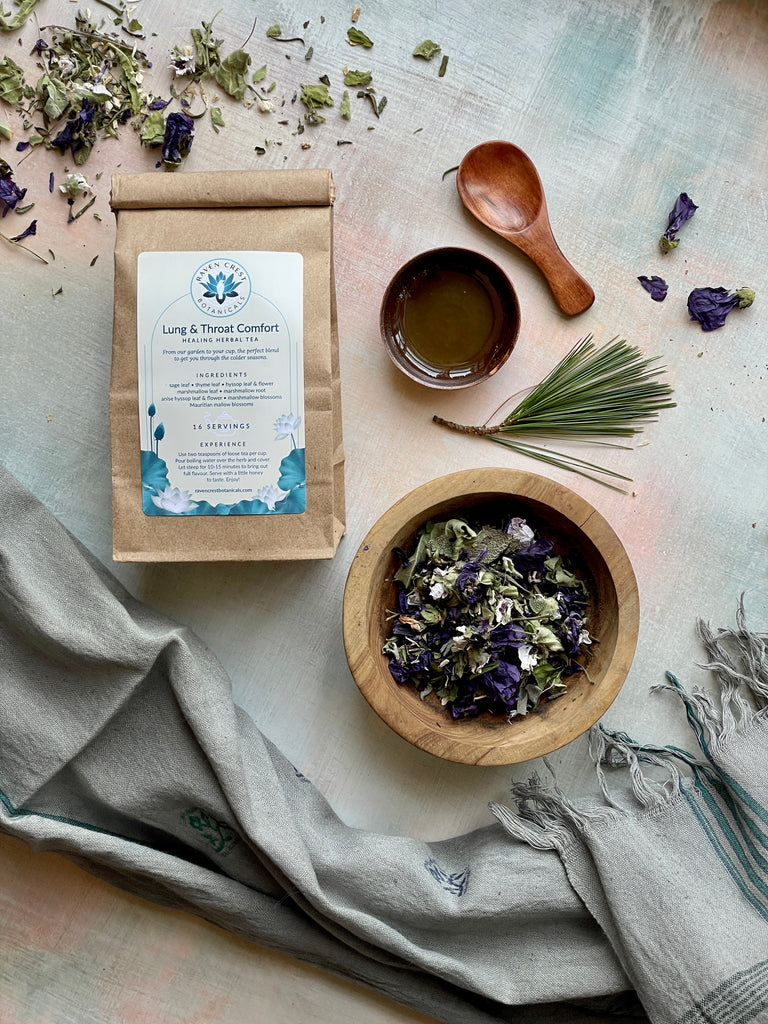 Raven Crest Botanicals
Herbal Tea CSA Share - Autumn
Invite the healing and balancing energies of medicinal plants into your life this fall. Support your body and mind with sustainably wild harvested, regeneratively grown and mindfully prepared herbal medicine formulated to restore your well being throughout the changing seasons. 
Autumn CSA Shares run from September through November and bring you healing plants to help transition well supported into the cooler season, boost your immunity and strengthen your lungs for the coming winter. 
Our Autumn Tea CSA share consists of three monthly treats of delicious herbal teas from our gardens to accompany the tender fall season. Our teas are hand harvested, solar dried and alchemically blended. You will receive two bags of loose herbal tea in each share, and a small seasonal gift from our farm. 
Enjoy nourishing and building root teas to boost your immune response during the fall. Herbs to sooth and strengthen your lungs and invigorate your digestion are great allies during this time to prepare your body for the colder season. In addition to our regular Raven Crest tea blends, we create seasonal teas especially for our CSA members.
Each share is accompanied by a letter describing the teas and their healing properties, and how to best interact with them. 
Shares are shipped to your home at the beginning of each month.