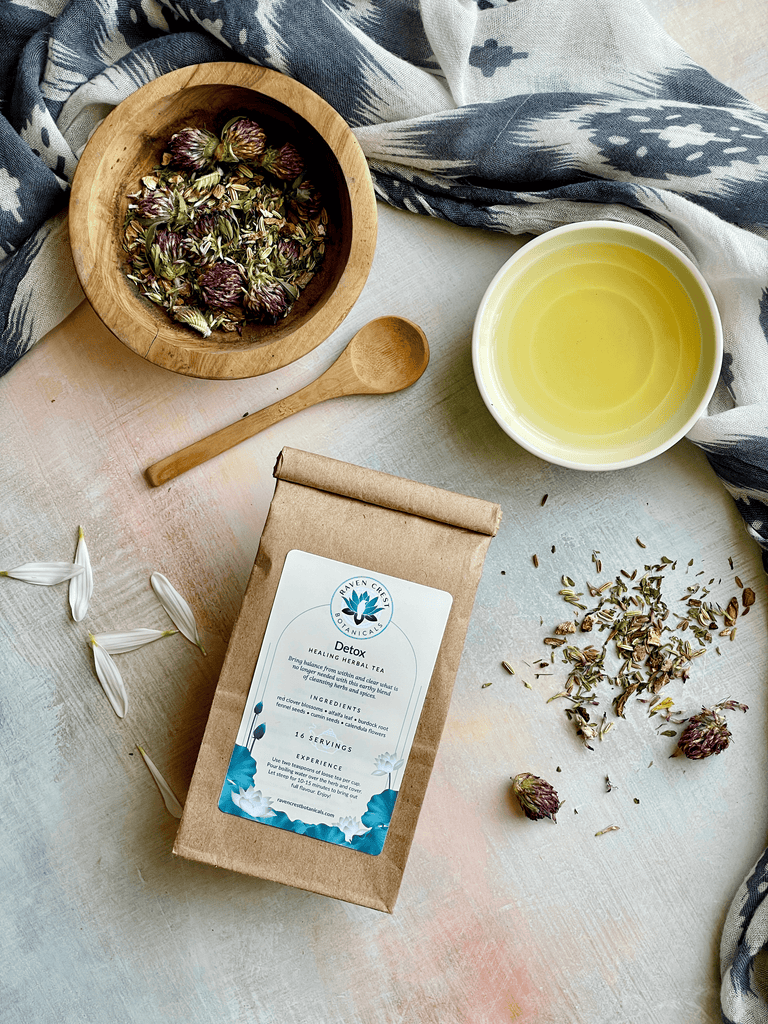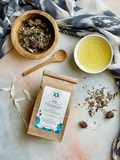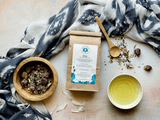 Raven Crest Botanicals
Detox Tea
This delicious blend is a great ally through the change of seasons, during a cleanse, or simply for daily support. Our farm grown burdock roots grow long and deep into the earth, soaking up nutrients from the soil, making them deeply nourishing and grounding. Combined with red clover, alfalfa, fennal and cumin seeds, this blend will gently aid your body in eliminating toxins, invigorating the liver, reducing inflammation, and aiding digestion. Enjoy a hot cup and feel the cleansing balance of this earthy blend. Naturally caffeine free.
16 servings.
ingredients: red clover blossoms (Trifolium pratense) • alfalfa leaf (Medicago sativa) • burdock root (Arctium lappa) • fennel seeds (Foeniculum vulgare) • cumin seeds (Cuminum cyminum) • calendula flowers (Calendula officinalis)

preparation: Use two teaspoons of loose tea per cup. Pour boiling water over the herb and cover. Let steep for 10-15 minutes to bring out full flavor. Enjoy!