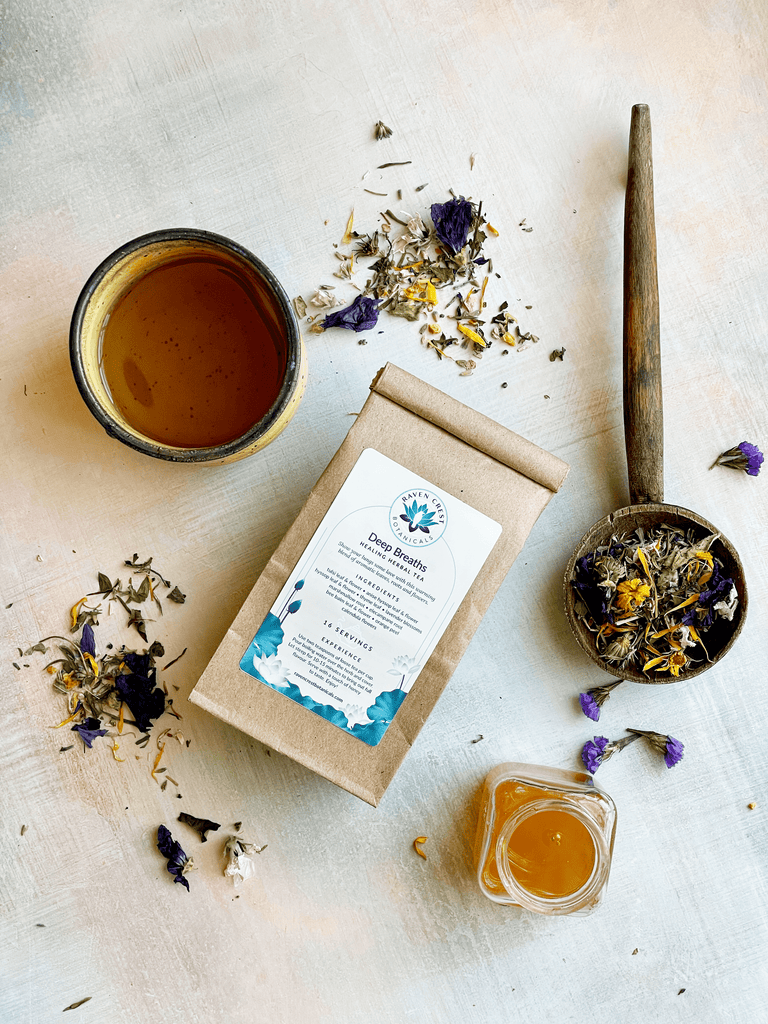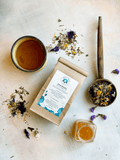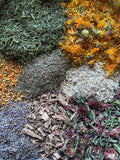 Raven Crest Botanicals
Deep Breaths Tea
This blend of aromatic and warming herbs offers anti-microbial benefits and supports the respiratory system. With powerhouse herbs like elecapane, thyme and hyssop, this tea will help to ease congestion, soothe irritation, and open the lungs. From our garden to your cup, this blend is perfect for getting through the cold winter months, and delicious to enjoy any time of year. For an extra boost of medicinal power, add a spoonful of honey. Naturally caffeine free.
ingredients: tulsi leaf & flower (Ocimum sanctum) • anise hyssop leaf & flower (Agastache foeniculum) • hyssop leaf & flower (Hyssopus officinalis) •
thyme leaf (Thymus vulgaris) • lavender blossoms (Lavendula officinalis) •
marshmallow root (Althaea officinalis) • elecampane root (Inula helenium) •
bee balm leaf & flower (Monarda fistulosa) • orange peel (Citrus Aurantium) • calendula flowers (Calendula officinalis)

preparation: Use two teaspoons of loose tea per cup. Pour boiling water over the herb and cover. Let steep for 10-15 minutes to bring out full flavor. Serve with a little honey to taste. Enjoy!