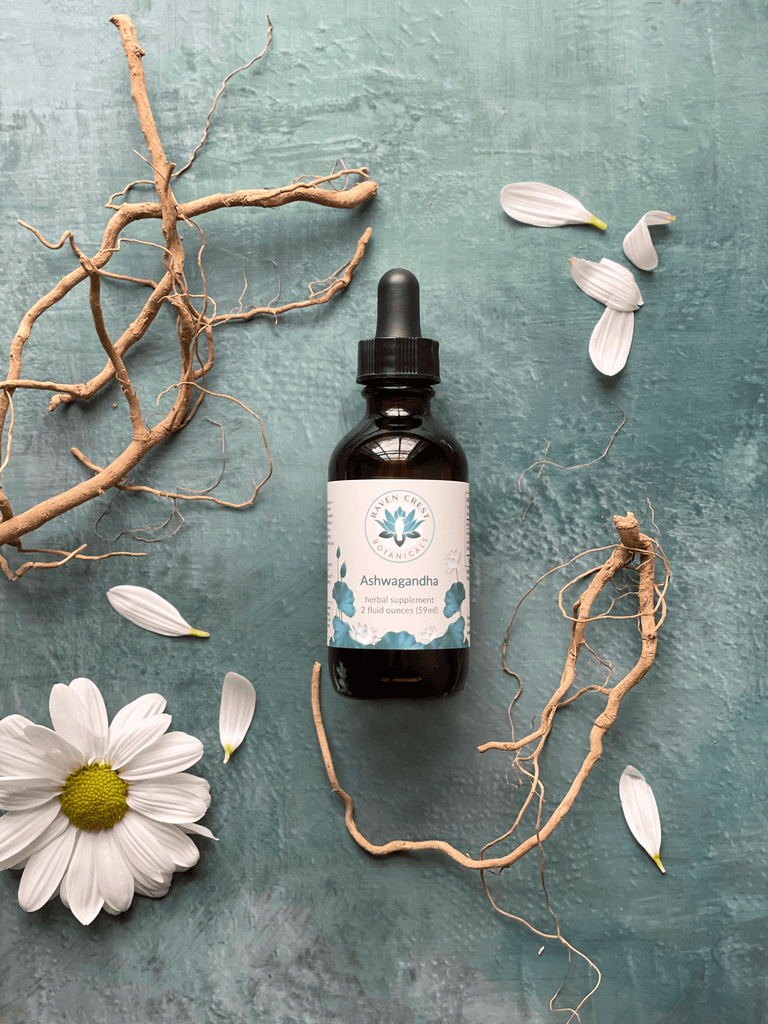 Raven Crest Botanicals
Ashwagandha
Ashwagandha means "strength of a horse" in Sanskrit. The ancient Ayurvedic remedy replenishes depleted adrenals by allowing you to adapt to stress in a more grounded and resourceful way. The aromatic root preserves energy during the day and allows deep rest at night, so you can wake up refreshed and ready to embrace a new sunrise. 

Ingredients: Ashwagandha root (Withania somnifera) • organic cane alcohol • filtered water 


Recommended use: Shake well before use. Add 50 drops or 2 dropperfuls to a shot glass of warm water, twice daily, in the PM and before bedtime.
Our botanical products are infused with herbal wisdom and fresh high quality herbs from our farm – ethically wild crafted or consciously cultivated from seed to harvest.
All of our flowers and herbs are hand harvested and solar dried with the utmost love and care  to offer you high vibrational, healing plant medicine.
From our hearts to yours, our organic and sustainable growing methods bestow the gift of pure connection - nourished and whole - with mother Earth and our truest selves.
* This statement has not been evaluated by the Food & Drug Administration. This product is not intended to diagnose, treat, cure or prevent any diseases.