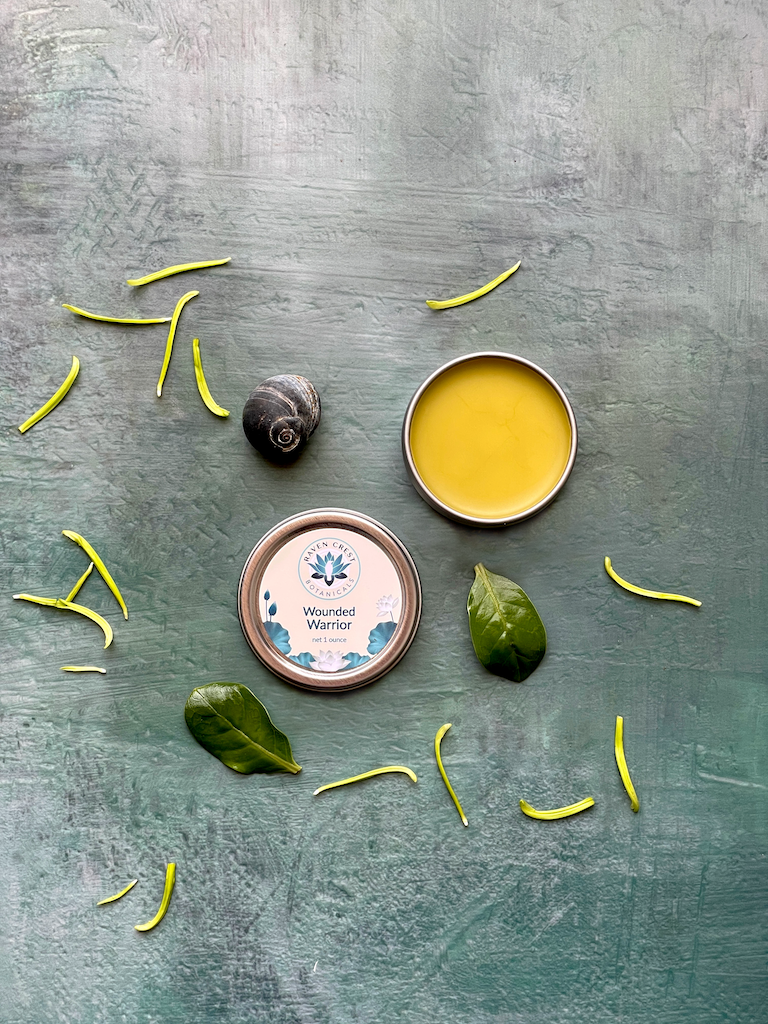 Raven Crest Botanicals
Wounded Warrior
This amazing wound salve is the perfect natural remedy for cuts, scrapes, insect bites, small wounds, and inflamed cuticles. Formulated with powerful wound healing properties and made with fresh herbs from our farm that are infused into organic olive oil, it helps to soothe and heal skin irritation, while working quickly to reduce inflammation and repair damaged tissue, leaving your skin feeling soft and nourished.*
Also good for your pet!
Ingredients: organic olive oil infused with usnea • juniper berries • Oregon grape root • oak bark • echinacea • calendula • wormwood • acacia gum • beeswax • essential oils of tea tree, thuja & eucalyptus



* This statement has not been evaluated by the Food & Drug Administration. This product is not intended to diagnose, treat, cure or prevent any diseases.