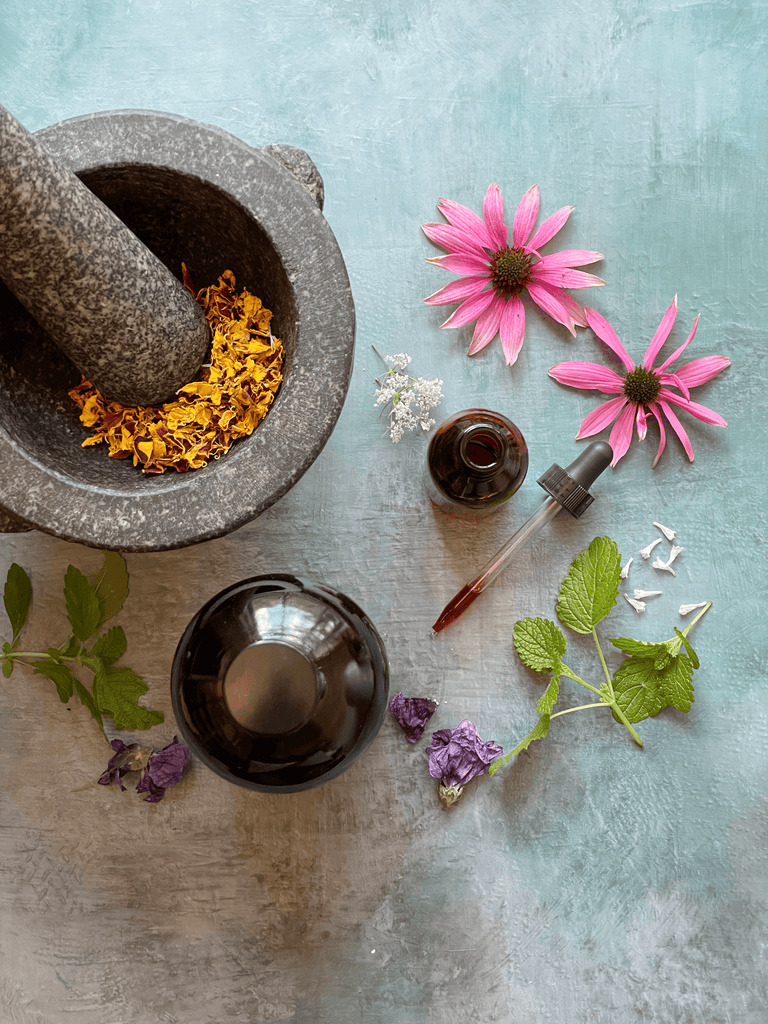 Raven Crest Botanicals
Custom Tincture
Please note that we do not offer our regular 2oz tincture blends in large bottles. This page is reserved for orders of special custom formulas. 
After we made sure that we have all ingredients available in our apothecary you can purchase your custom tincture blend here. 
Please choose the size of your formula, and check out. 
Add add a note during checkout in the SPECIAL INSTRUCTIONS box with the following information: 
• formula name
• plant ingredients and ratios or mL
• recommended daily dosage 
Thanks so much and green blessings!